At the first sign of period pain choose
FEMIN®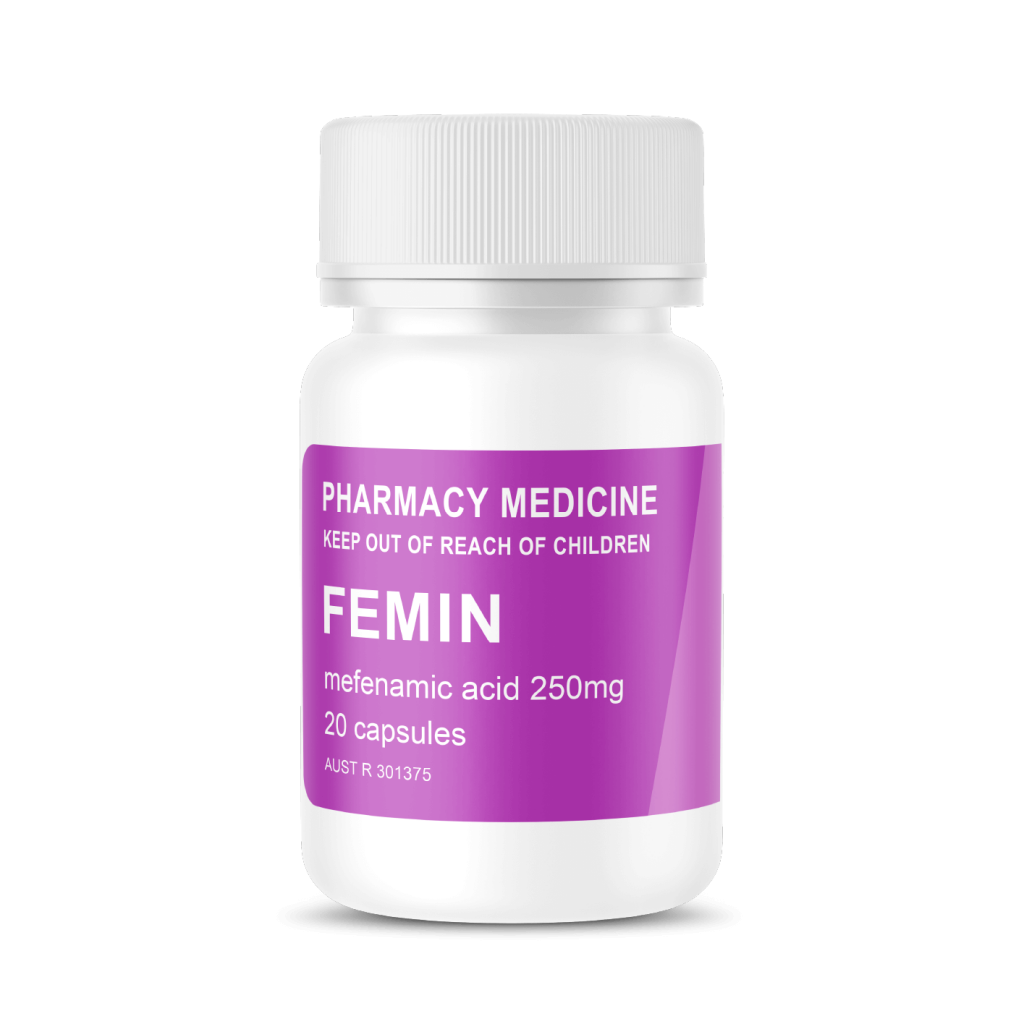 250mg 20's (mefenamic acid)
250mg mefenamic acid 20's provide effective relief for symptoms associated with period pain such as cramps, headache and backache. The active ingredient, mefenamic acid, is a non-steroidal anti-inflammatory drug (NSAID), with pain relieving properties.
FEMIN® inhibits the production of prostaglandins thereby providing pain relief.
FEMIN® does not require a prescription and is available over the counter at leading pharmacies.